Agency: DNA : Sudhir Chaudhary
We have been crazy about cricket for years. I remember well how, as children, we used to wake up at 4.00 am many times to watch a cricket match. The entire day used to be planned as per the schedule of the match, and the week according to the whole series. Many important chores and jobs were put on hold, and any victory of the Indian team or an Indian player's century was celebrated like a festival.
When I began my career in journalism, I got to meet many cricketers on an individual level. Meetings with cricket promoters and administrators left me disappointed. I am not talking about all players, but I was disheartened after meeting some. It felt as if most of these cricketers were playing less out of a spirit of the game and more for the money, and that the sport had been reduced to a kind of business.
This was the phase where I and others like me started began becoming disillusioned with cricket. This feeling became firmer after interacting with people, especially those related to the sport, from various parts of India over time.
There was a feeling that what was happening on the cricket ground was not real. Watching many of the matches increased these suspicions.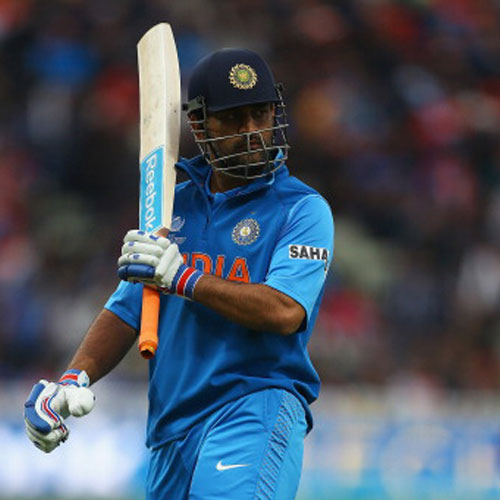 It often felt like something was definitely wrong with the game/sport, and if the chance arose, we would definitely do something about it. We did get the chance, and we exposed this on our channel, Zee News. We conducted a sting operation on Vindu Dara Singh and Ex-IPS officer Sampat Kumar. The reason behind this was the Justice Mukul Mudgal Committee report.
Justice Mudgal proved that if even one person decides to take a stand and expose the truth, he/she doesn't need an army to back them. One single person with good intentions and commitment can do great things.
When we conducted this sting operation, we were opposed by several corners. We were told not to do the sting operation, and not to broadcast it. Even before the broadcast, Sampat Kumar was suspended. Post the sting operation, when we sought reactions from many famous cricketers and officials, they threatened to file a defamation case against us.
At that point, we had to decide whether to broadcast the sting operation or not. We decided that we'd show it. We were charged with defamation. Indian cricket captain and skipper of Chennai Super Kings (CSK) Mahendra Singh Dhoni lodged a Rs 100-crore case against us.
The entire system stood against us. There were only a handful who wanted to help us but they were not in the condition to come out in the open. Those who could have helped, remained completely silent. I would, however, like to mention and praise Aditya Verma, the secretary of the Bihar Cricket Association, who always said this battle had to be fought.
During the course of this fight, we once again realised the importance of the Supreme Court.
My respect for Supreme Court has gone even higher on seeing its determination and initiative to clean the mess that is the Indian cricketing industry. It is a lesson to those in power and the big names associated with the game, who despite knowing the truth, chose to ignore it. Rajiv Shukla, for instance, has not uttered a word. Niether has Arun Jaitely, another famous name connected to cricket (the Delhi Cricket Association), and a lawyer as well. Why have neither of them ever said anything about it?
I am especially disappointed with two people on this issue: Narendra Modi and Dhoni.
Narendra Modi is the BJP's prime ministerial candidate for the upcoming Lok Sabha elections, and also sits in the BCCI meetings as the president of the Gujrat Cricket Association. He often speaks against corruption and dynasty politics, but why has he never spoke of cleaning the corruption in cricket? Had he spoken of the corruption of cricket, he would have gained more respect.
Dhoni is playing three different roles, of Indian skipper, captain of the CSK, and vice president of India Cements. But his last role, the managerial one, seems to be taking over the other two, as Harish Salve said in the Supreme Court. Salve said Dhoni lied. I consider Dhoni the second biggest player of Indian cricket, but he failed to save his iconic image. I don't think he had any obligation to lie. He was not even struggling to make a place on the Indian team. He is the captain of the team and a very strong one. Despite this, how or why did a person like him become trapped by N Srinivasan? How did he let this happen?
Nothing is going to change just because Sriniwasan has left. He is not the only one responsible for whatever has happened or has been happening to Indian cricket. There are others too. Today, in every election rally and campaign, a loud voice is raised against corruption and dynastic politics. But what about cricket? After all, cricket in India is like also a religion.
It's sad that despite following different ideologies, everyone unites in the air-conditioned cabin of the BCCI. The recent action by the Supreme Court is a big opportunity for us to clean the system. If we fail to utilize this chance, then only god knows where cricket in India will go!
Corruption and cricket: Thank god for the Supreme Court! | Latest News & Updates at Daily News & Analysis:
'via Blog this'